Keeley's Plumbing is a full-service residential plumbing company in Glen Ellyn, IL, and nearby areas. We are equipped and ready to handle any project, big or small. Our mission is:
To provide superior customer service and satisfaction from beginning to end of every job.

To provide value by diagnosing properly, explaining all options, executing the repairs perfectly, and backing it all up with a proper warranty.

To continue to serve our community for years to come.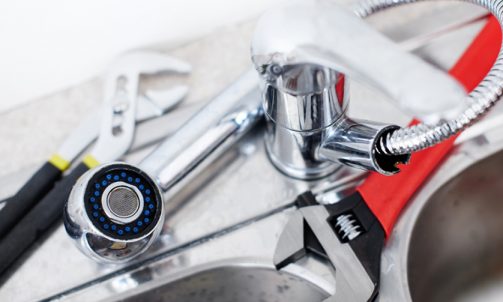 From a costly faucet leak to toilet repairs, and from custom shower maintenance to kitchen sink troubleshooting, our residential plumbers are happy to share our vast understanding of plumbing products, parts, repiping and repairs. We will carefully evaluate your unique concerns, diagnose properly, and promptly move forward with the fix after all options are discussed.
Keeley's Plumbing will start our work with an in-depth sewer camera inspection in Glen Ellyn and Naperville, IL, and nearby areas. You can expect our team to spot the cause and severity of the problem accurately with the use of our high-resolution camera. Sewer camera inspections allow our local plumbing company to recommend the best sewer repair services for your specific needs and budget.
Our plumbers in Glen Ellyn and Naperville, IL, and nearby areas can recommend and provide you with sewer repair services, such as sewer pipe repair, sewer line repair, and even sewer line replacement. You can expect our team to finish the job in an efficient manner.
Our technicians are continuously trained in all things hot water. Whether it's maintenance, repair, replacement, or installation of our industry-leading equipment. Keeley's can get your water warm in no time!
We have decades of experience in homes both old and new. With this extensive knowledge in local codes and building trends, Keeley's is the perfect plumbing contractor for your new build or addition.
Using state-of-the-art equipment and technology paired with an easy-to-understand pricing structure, our drain cleaning company is ready to tackle all kinds of clogged drains inside or outside of your home. We also provide emergency drain cleaning in Naperville, IL, and nearby areas. Drain cleaning services and technology are always evolving and our trained plumbing contractors are always moving with the industry. We also provide hydro jetting for an environmentally friendly drain cleaning method.
Let the professionals at Keeley's handle all of your natural gas piping needs. We have all the equipment and know-how to safely make any repairs or changes to your important gas piping system.
Trust Keeley's to keep your basement dry. We use only the best sump pumps from the leading manufacturers to keep your system running the best it can be. We know how important a dry home can be and we aim to provide the best solutions to every customer.
Get in Touch with Your Local Plumbing Company Today
As the preferred plumber in Glen Elly, IL, Keeley's Plumbing has everything you need to address all kinds of residential plumbing system issues. We also offer 24/7 emergency plumber services in Glen Ellyn, IL, Wheaton, IL, and Naperville, IL and the surrounding areas, including:




Our team looks forward to providing you with our range of plumbing solutions, from sewer pipe repair services to sewer line replacement. When it comes to your residential plumbing needs, be sure to call us or fill out our online form and set an appointment today.
270 Eisenhower Ln. North Unit 6, Lombard, IL 60148
keeleysplumbing@gmail.com
We are committed to providing the best work at the best price. And how we do it is simple. We limit our service area to DuPage County to keep our travel times short, to better our knowledge of local codes and regulations, and to patronize only local retailers to maximize savings.
This way we can truly say we are,
"Your plumber, your neighbor."