Contact Keeley's Plumbing for Commercial Plumbing in Glen Ellyn, IL and Nearby Areas
At Keeley's Plumbing, we are well-equipped to take care of your commercial plumbing in Glen Ellyn, IL, and the surrounding areas. We are a locally-owned and -operated plumbing company eager to serve your commercial properties in Glen Ellyn and the surrounding areas. No job is too big or too small for our team.
Our plumbing contractors offer prompt and professional plumbing services to meet your commercial plumbing needs. We are the company that you can trust to diagnose repairs accurately and efficiently. We use state-of-the-art technology to keep your plumbing and sewer systems functioning optimally.
Commercial Plumbing Services Offer by Keeley's Plumbing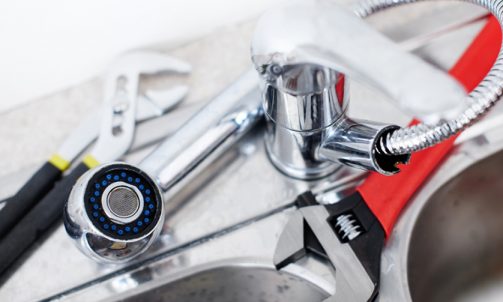 Plumbing Repair: Low water pressure, bad smells, funky colored water, strange sounds, pooling water, and slow drainage are all signs of plumbing problems that should be promptly addressed to avoid any disruption to your business.
Water Heater Repair and Installation: Hot water is essential in many commercial spaces, Keeley's Plumbing technicians are here to install, repair, or maintain your conventional or tankless water heater. If your water heater is over 10 years old, making loud banging noises, inadequately heating your water supply, or making your water smells rusty, give us a call right away.
Remodels and Renovations: A professional plumber is an important part of your remodel or renovation team. We can inspect pipes to make sure that all of your pipes are functioning properly. An inspection will help to avoid unexpected complications that will put your remodel behind schedule. We can also instill new fixtures, such as sinks and toilets, to bring a fresh look to your commercial space.
Drain Cleaning: Clogs can be frustrating once it interferes with your business operations. Clogs can be caused by grease, soap, food residue, paper, and other substances that can lead to blockages in your drain pipes. Over time, these build-ups can lead to slow draining, back-ups, odors, and other problems if not addressed. We offer emergency services and annual maintenance plans for your commercial plumbing in Glen Ellyn, IL, and the surrounding areas.
Drain Maintenance: Clogged drains can be a hassle. Keeley's Plumbing technicians are here to remove problematic clogs and help you implement prevention strategies for your home maintenance plan. We are the plumbers in Glen Ellyn, IL, and nearby areas in DuPage County that you can trust to take care of your drain clogs as well as provide you with annual drain maintenance.
Sump Pumps: If your business has a basement or crawl space, Keeley's Plumbing can inspect, install, maintain, and repair your sump pump. Regular service of sump pumps helps to prevent unexpected flooding and damage from water in these low-lying areas of your property.
Sewer Camera Inspection:
We use high-definition cameras to inspect your sewer system and diagnose problems efficiently and accurately the first time.
Trust Keeley's for Your Commercial Plumbing
Choose Keeley's Plumbing for all your commercial plumbing needs. Our team of experts are the plumbers that you can trust to complete your commercial plumbing jobs. Call today for a free estimate and learn more about our full list of services for your commercial plumbing in Glen Ellyn, IL, and nearby areas, including:




Our local plumbing company is equipped to handle large-scale projects and quick sewer repair, and drain cleaning services. Give us a call or fill out our form today to schedule an appointment with our plumbing contractors.
270 Eisenhower Ln. North Unit 6, Lombard, IL 60148
keeleysplumbing@gmail.com
We are committed to providing the best work at the best price. And how we do it is simple. We limit our service area to DuPage County to keep our travel times short, to better our knowledge of local codes and regulations, and to patronize only local retailers to maximize savings.
This way we can truly say we are,
"Your plumber, your neighbor."